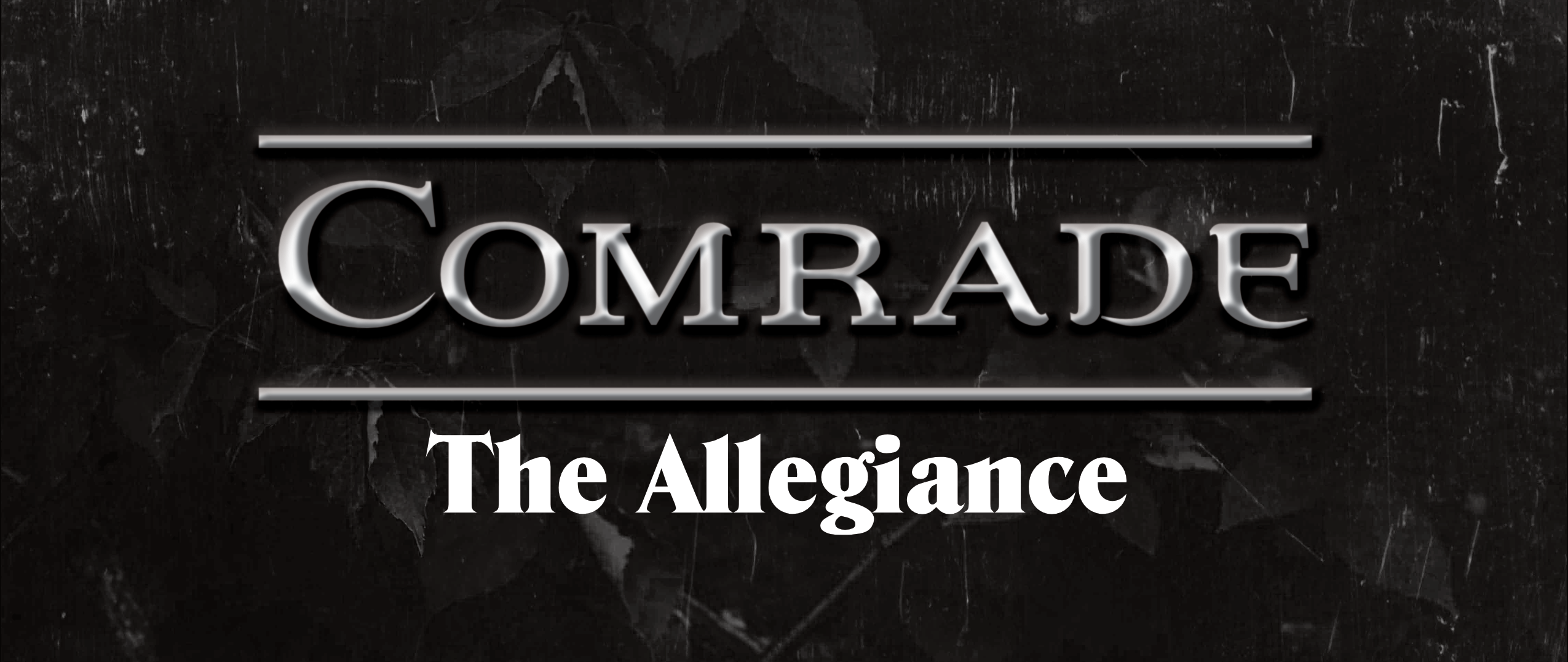 Comrade: The Allegiance (Playtest)
COMRADE: THE ALLEGIANCE is Illuminated by LUMEN, based on the LUMEN RPG system designed by Spencer Campbell, Gila RPGs. This game is in no way affiliated with Spencer Campbell or Gila RPGs.
Sometimes your best allies are your worst enemies.
In a world where various forces of darkness constantly war with each other within the shadows, you are among a small number in supernatural community that have elected to suspend hostilities for the good of their city. Now, staring down an invasion from ruthless outsiders, you'll need to join forces to save the place you all call home.
The Game
In Comrade: The Allegiance you'll face down overwhelming odds in an action-horror setting, with beat-em-up video game inspired combat, and special powers fueled by Bond Points that you earn from helping your fellow comrades. Defeat your enemies with supernatural abilities and the power of friendship. (And also violence).
RIYL: Recommended If You Like
Beat-em-up video games (for example: Streets of Rage, Final Fight, Alien vs. Predator, Knights of the Round), Enemies-To-Allies, collective action, Hardcore and Hip Hop DIY scenes, dark urban fantasy.
The Features
This game is currently in an early/playtest version and its features and appearance are subject to change. It includes:
Four playable archetypes: Vampire, Werewolf, Mystics, and Monster Hunters.
Rules for collaboratively creating your crew's City, Haven, and important NPCs.
Pre-generated enemies from four different factions: Desert Vampires, Cursed Werewolves, Demons, and the mysterious Blighted.
Combo Powers that granted you and your allies powerful abilities during combat.
Tons of melee and ranged weapons, and tables to generate them on the fly.
Game Information
Number of players: 3-5
Suggested Age: 13+
Pages: 50
If you check out the playtest and would like to provide feedback, please take the playtest feedback survey.
Purchase
In order to download this game you must purchase it at or above the minimum price of $3 USD. You will get access to the following files:
CtA - Monster Hunter Archetype.pdf
622 kB
CtA - Mystic Archetype.pdf
548 kB
CtA - Teamwork Sheet.pdf
404 kB
CtA - Vampire Archetype.pdf
621 kB
CtA - Werewolf Archetype.pdf
542 kB
Comrade - The Allegiance Playtest(Pages).pdf
25 MB
Comrade - The Allegiance Playtest.pdf
25 MB